Posted: April 29, 2011
Filed under:
Entertainment
| Tags: Aasif Mandvi, Aziz Ansari, Community, Danny Pudi, Indian Men who are Hot, Michael Cera, OutSourced, Parks & Recreation, racism, Sacha Dhawan, Scottish Terrier, Television, The Daily Show, The Guru
Leave a comment »
Can you recall the last time American women were given Indian men as love interests or sex objects through cable television programming?  I can't either.
Indian men are so hot right now!  And surprisingly, it's not related to tantric sex or  Bollywood…
( I kid, The Guru is super entertaining – way better than Eat, Pray, Love)
The men:
Aasif Mandvi, from The Daily Show
Besides his regular gig on The Daily Show, Mandvi is appearing in three films this year. Mandvi's  coolest roles so far would have to be his TV work in "Jericho" and "ER" , and the only notable movies of his worth watching are  "The Siege" and "Die Hard With a Vengence". Because of his coloration, poor Mandvi has played his fair share of terrorists.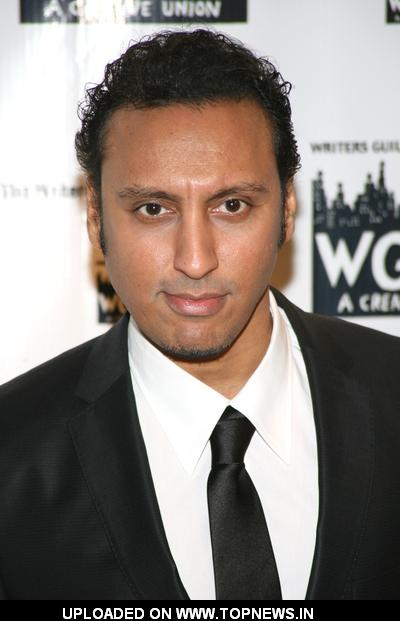 ---
Posted: June 5, 2010
Filed under: Entertainment, video games
| Tags: Buffy the Vampire Slayer (TV series), d20 girls, Felicia Day, female gamer, feminism, G4 (TV channel), Geeks and Nerds, girl gamer, Guild, Heidi Klum, Jessica Chobot, Leigh Alexander, megan fox, Olivia Munn, slave girl leia, Television, The Daily Show, The Guild, ultraneko, Video game
8 Comments »
Naming the most public female representatives of geek (or "nerd", what ever word you prefer) culture is easy: Olivia Munn from G4TV's "Attack of the Show", Jessica Chobot from IGN, and Felicia Day from The Guild. All three ladies are excellent in pandering to their horny male fan base, and each of these ladies can attribute their success on their attractiveness (yes, they are smart too, but we'll get to that later).  If you've got it, flaunt it right?
Olivia Munn had a few bit parts as an actress in various TV shows before she was signed on to "Attack of the Show" ,  and her "tasteful" appearance in Play Boy, combined with her dressing up as slave Leia, cemented her status as one of the hottest geeky girls. Munn has admitted video games are her weak point, but no one has called her a faker yet, and she hasn't received any backlash for it (unlike former youtube sensation ultraneko).  Munn just tried out for The Daily Show, did an excellent job, and judging by her performance she is also bilingual, so that makes her a favorite in my book.
Jessica Chobot's rise to fame is based exclusively on a picture of her licking a PSP. The picture made the rounds on the internet, and Jessica Chobot was hired by IGN to be their female host for their web-based "IGN Daily Fix".  I want to dislike her, because licking a gaming console is so easy, but Jessica Chobot likes manga and anime, plays PC games with a headset, writes on the show she hosts, and a recent tweet reveals she likes Mark Twain, so all is forgiven, Jessica.
---